THỐNG KÊ TRUY CẬP
Đang trực tuyến: 134
Tổng lượt truy cập: 12.159.727
Setting the highest determination to lift the IUU "yellow card"
30/08/23 08:15AM
On the morning of August 29th, Deputy Prime Minister Tran Luu Quang chaired an online conference with 28 coastal provinces and cities to promote solutions against IUU fishing activities.
The conference was held with just over a month left until the European Commission (EC) delegation's fourth visit to Vietnam to inspect and examine the efforts to combat illegal, unreported and unregulated (IUU) fishing in the country.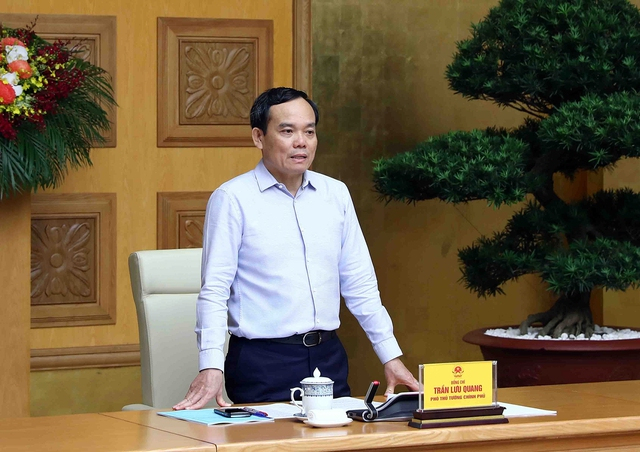 Deputy Prime Minister Tran Luu Quang straightforwardly emphasized that the EC's "yellow card" warning seriously tarnished Vietnam's reputation.
During the recent period, Vietnam has focused on implementing the EC's four sets of recommendations to combat IUU fishing and remove the "yellow card" warning. These recommendations include: improving the legal framework; monitoring, inspecting, and controlling fishing vessel activities and fleet management; certifying production and tracing the origin of exploited aquatic products; and enforcing the law. Notable progress has been made, yet many persistent issues and limitations remain to be addressed.
The "yellow card" warning not only increases the time, effort, and costs of managing the documentation when exporting aquatic products to the EU but also undermines Vietnam's credibility.
According to estimates by the Vietnam Association of Seafood Exporters and Producers (VASEP), if slapped with a "red card," Vietnam could face a ban on exporting exploited seafood to the EU, amounting to a total value of nearly $500 million USD annually.
Beyond losing market share, a "red card" penalty would also affect the livelihoods of workers in the 60 factories engaged in exporting to the EU, as well as legitimate fishermen. It would also impact the nation's efforts in building a modern fishing industry.
The consequences also extend to the nation's broader economic ambitions. Vietnam has been striving to modernize its fishing industry, focusing on improving fishing practices, enhancing product quality, and complying with international standards. A "red card" penalty would severely hinder these efforts, as it would not only tarnish Vietnam's reputation as a responsible fishing nation but also discourage potential investments and partnerships in the sector. This setback would impede the nation's progress towards sustainable economic growth and diversification.

Moreover, the penalty would also have diplomatic implications, potentially affecting trade negotiations and relationships with other countries beyond the EU. The "yellow card" warning itself has already raised concerns about the country's commitment to combating illegal fishing practices, and an escalation to a "red card" would likely magnify these concerns and hinder collaborative efforts with other nations to address IUU fishing on a global scale.
Apart from the EU, countries like the US have also introduced similar regulations against IUU. If Vietnam receives a "red card," these countries could apply similar measures to Vietnamese seafood exports.
To remove the "yellow card," leaders of various ministries, sectors, and localities believe that closer coordination among functional forces and localities is necessary to better manage and prevent illegal fishing in foreign waters.
This requires strengthening information dissemination, penalties for violations, and thorough investigations into and strict handling of unauthorized individuals and organizations, including legitimizing their operations, and aiding, and abetting IUU activities.
The leadership of the Vietnam Fisheries Surveillance Department proposed that businesses, as members of VASEP, continue to collaborate with the government in implementing IUU regulations, refraining from purchasing, processing, or exporting seafood products that come from sources violating IUU rules.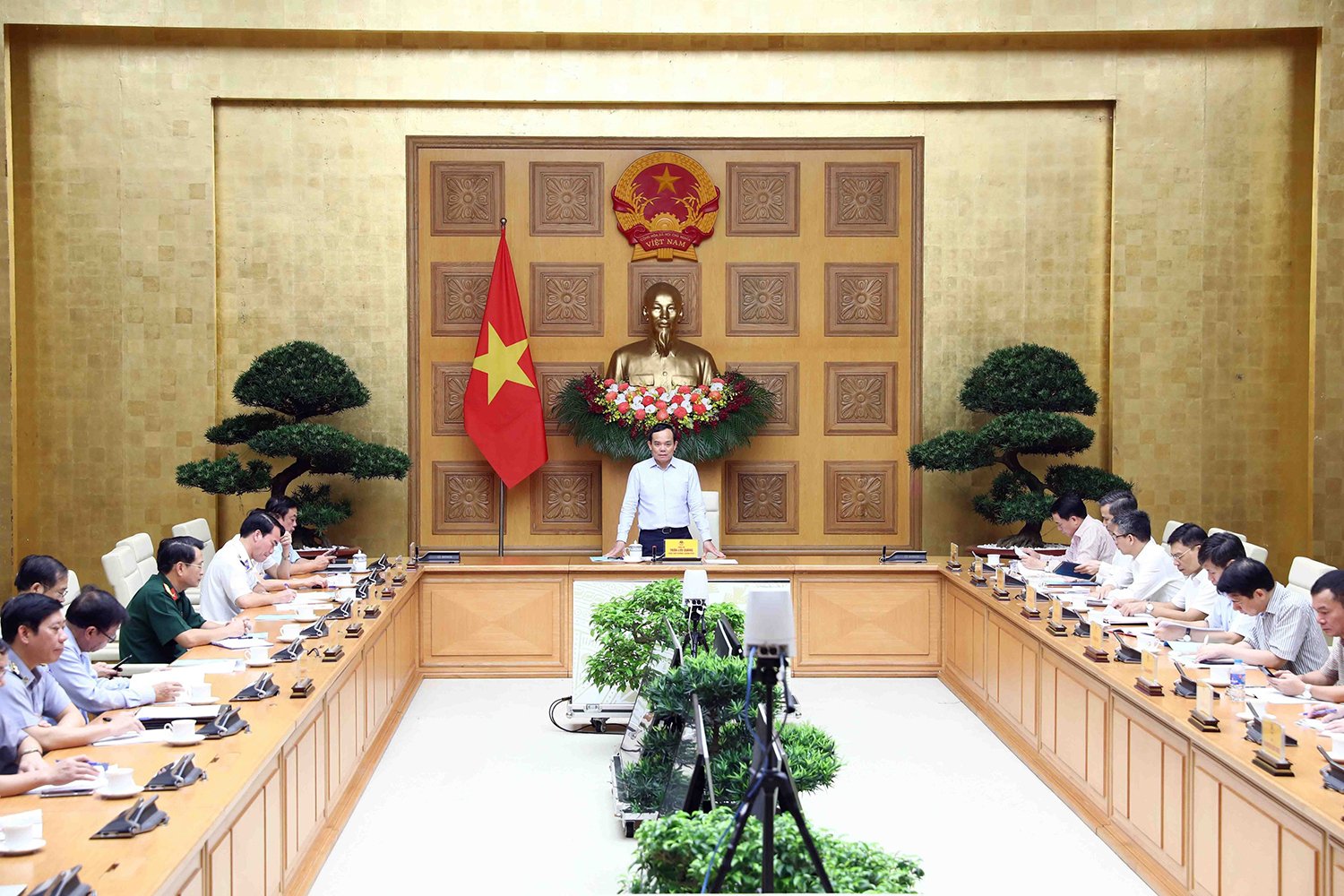 Vào giữa mùa mưa nhưng mực nước thượng nguồn sông Hồng (đoạn chảy qua huyện Ba Vì, Hà Nội) rất thấp, làm lộ ra những doi cát dưới lòng sông. Ảnh: Minh Phúc.
In his concluding remarks at the conference, Deputy Prime Minister Tran Luu Quang candidly emphasized that the EC's "yellow card" warning has significantly diminished Vietnam's reputation and also highlighted that the seafood industry could face similar risks of "yellow card" warnings in markets beyond the EU.
The Deputy Prime Minister instructed the Ministry of Agriculture and Rural Development to construct a plan that clearly specifies the tasks to be concentrated on from now until the EC inspection team arrives for work; to be well-prepared to receive the EC inspection team and achieve the best results, promptly removing the EC's "yellow card" warning.
The Ministry of National Defense directed functional forces to enhance patrols and controls, with the goal of preventing any fishing vessels from being apprehended in foreign waters.
The Ministry of Public Security urgently reinforced documentation and initiated prosecution in cases involving intermediaries and linkages that facilitated Vietnamese fishing vessels and fishermen engaging in unauthorized fishing in foreign waters.
Regarding localities, the Deputy Prime Minister assessed that the determination to address the issue has been unevenly distributed. Some localities effectively manage the entry and exit of fishing vessels, and have improved the rate of tracing the origin of exploited seafood, such as Ca Mau. However, there are also localities that have not been resolute in dealing with the recommendations of the EC inspection team.
Authors: Phuong Ngoc
Translated by Nguyen Hai Long
(Nguồn: Báo Nông nghiệp Việt Nam)